Fast Online Bail Bonds Near You.
Fast California Bail When You Need it 24/7/365
Immediate release from any California jail
We offer the fastest bail bonds response with immediate release from any California jail. Don't make your friend or loved one sit in a crowded and dirty jail cell!
How Much is Your
Bail

?

Depend on one of the largest bail bond companies in California with flexible payment plans and terms available. Enter in the total bail amount needed to determine your approximate bail costs:
Leading California Bail Bonds Provider
Thank you very much for choosing Avengers Bail bonds in the golden state as your bondsmen. Our goal is to assist you with the bond process and to help get your friend or loved one out of any California jail. Call to speak with one of our licensed bail bondsmen near you at (888) 665-2457 for your, no obligation, free bail bond consultation
Why Use California Bail Bonds?
We believe we have the fastest response rate in all of California when it comes to securing the immediate release of a defendant from any county jail. One click, one call is all it takes to have a licensed bondsmen respond to your home, place of business, public area or even at the jail. Our Bail Services Include:
7% Bonds Available* The lowest rate in the industry!
Available 24 hours a day, 7 days a week, 365 days a year
Always Speak With A Professionally Licensed Bail Agent!
No Collateral Bonds are Available
Flexible Payment Options (OAC)
Fast, Immediate and Dependable Bailbond Service.
For those who are searching for a California bail bonds company, or just want to learn about the bail process, our bail bonds team stands ready to answer your questions and explain the simple 1-2-3 process.
Our team of bail agents at Avengers golden state bail bonds understands that "Sometimes Bad Things Happen To Good People" and we can help both you and your friend or loved one in jail reunite, quickly and easily!
For your convenience, if you have no transportation or are simply too shaken to drive, we will travel to your home or place of business to complete all required paperwork to start the bail process. Our bail bondsmen work around the clock in all counties in California and will arrive to meet you faster than you expect.
Fast Bondsman Response
We pride ourselves on being able to respond to your bail needs 24/7/365. Our professionally licensed California bail bondsmen are waiting for your call.
No transportation? No problem, we will come to you.
Integrity & Privacy
We don't judge! We believe everyone is innocent until proven guilty in a court of law. This is what makes our country the greatest judicial system in the world.
Your California bail bonds needs will be met with the strictest privacy and concern.
Bail Bonds Financing
Can't pay for your bond upfront, we do have other financial options which may help you. We offer discounts to teachers, firefig\ters, union employees and more.
We offer easy payment loans, offer flexible payment plans and accept credit cards.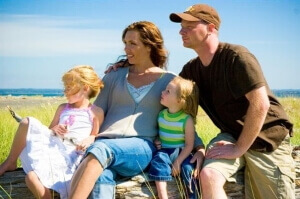 Not only will you speak with one of our professionally licensed bondsman, trust in that your conversation will be kept strictly confidential.
We believe in privacy and discretion when handling a defendant's bail.
We Believe in Making Clients our Number One Priority
If you live outside the area where the defendant is in custody, you may download our bail forms for printing and faxing to our office. The objective is to get your friend or loved one out of jail immediately, and this added convenience has been known to reduce the amount of time someone remains in custody.
Although we are headquartered and operate our main office in northern California, Avengers Bail Bonds in the golden state are committed to bringing you quality surety service from our network of bail agents in every county throughout the golden state. We look forward to assisting you in your time of need.
Call us today for your free, no obligation, bail consultation (888) 665-2457